Neutral & Organic Inspiration
A wedding invitation with modern calligraphy is always hard to beat, with naturally elegant lettering that gives an organic charm. Our wedding invitations -printed on 100% handmade paper- inspired by nature elements, feature a delicate drawing and clean typography. Foliage accents are placed throughout the rest of the suite creating a simple yet breathtaking design.
The modern botanical motif of the paper goods – from the invitations to the menu to the escort cards – in hues of beige, white, and light purple makes a dramatic combination of organic floral design and vintage purity. The design creates an eye-catching invitation suite that blends natural elements with stylish modern bridal inspiration!
Photos Anna Roussos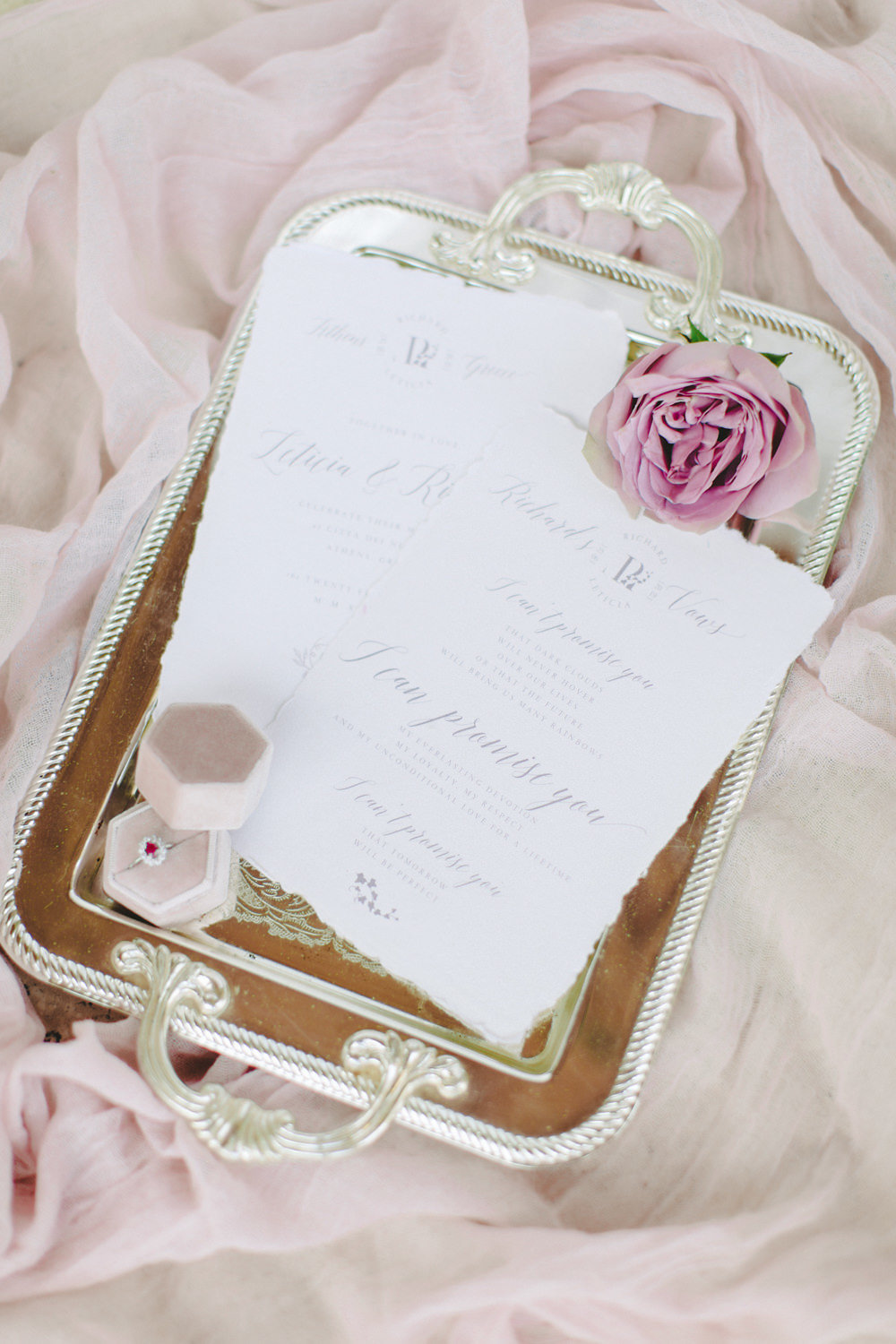 Photos: Elias Kordelakos